June was Buddhist Action Month in which      Buddhists from many traditions chose to focus on  socially beneficial activities.
The themes for this  year were:
Sustainability, Awakening our money sense, Caring for others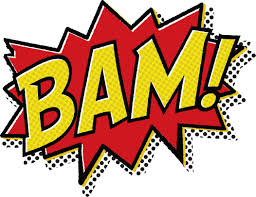 At Leeds Buddhist Centre there was an action-packed monthly programme of events designed to make everybody think more about making positive contributions to the world.
There were Thursday evenings devoted to exploring how we use money, our connections with nature and the ethics of our food choices. Later in the month a lovely Green Tara shrine emerged following a special puja, which had also included the telling of the tale of the little parrot. In this jataka story, the Buddha-to-be assumes the form of a parrot and uses his wings to shake water droplets onto a burning forest below him. Though he is ridiculed by other birds, the brave little parrot continues, and upon seeing this a divine eagle begins to weep, sending floods of water pouring down to the earth, extinguishing the fire and saving all the creatures in the forest.
Buddhist Action Month also included a public screening of the film Planetary at Leeds Buddhist Centre. The film is a provocative and breathtaking wakeup call, a cross continental, cinematic journey, that explores our cosmic origins and our future as a species. It asks us to rethink who we really are, to reconsider our relationship with ourselves, each other and the world around us. It's a stunning visual exploration interweaving imagery from NASA Apollo missions with visions of the Milky Way, Buddhist monasteries in the Himalayas, and the cacophonous sounds of downtown Tokyo and Manhattan, with intimate interviews from renowned experts including astronauts Ron Garan and Mae Jemison (the first African American woman in space), celebrated environmentalist Bill McKibben, National Book Award winner Barry Lopez, anthropologist Wade Davis, to National Geographic Explorer Elizabeth Lindsey, and Head of the Tibetan Buddhist Kagyu school, the 17th Karmapa. They shed new light on the ways our worldview is profoundly affecting life on our planet.

You can watch the film for free here:
https://vimeo.com/ondemand/planetary?gclid=CP3dgq2L0cYCFSoTwwodP54PhQ