Open Retreat – The Taste of Freedom
30th July – 4th August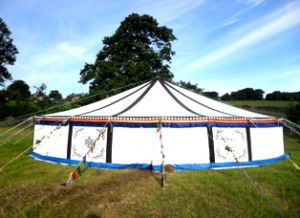 Creating an outdoor community of all ages
Over 6 days this summer we will be creating a Buddhist community of all ages: living outdoors, with meditation, talks about Buddhism, bodywork, stories, bush craft, kids' activities, walks…
We will examine a question central to Buddhism – 'what is freedom?' and how the Buddhist concept of freedom may differ from the conventional.
Men's Weekend Retreat
Moving into presence – Tuning in to life
17th ~ 19th June
When you go for a walk, are you looking at green wallpaper or are you aware of the web of life?  When you look at your mind is it clear and luminous or full of worries and longing? In this retreat, we will explore the possibility of becoming more aware of our minds – moving into presence and experiencing deep connection with all life.
We will be living under canvas and in intimate contact with the elements and the natural world.  Cooking over an open fire and with opportunity to strengthen male friendships.
We will be meditating inside and outside so bring your waterproofs!!
Suitable for anyone who has learnt the mindfulness of breathing and metta bhavana meditations.
Led by Hasavjara
Women's Weekend Retreat
Natural Self
24th June ~ 26th June
A weekend to nourish the spirit: being in nature, playing with colour, making things, qi gong, allowing meditation to arise on its own, rather than trying to make it happen through self-centred effort and struggle – and all this held by the kindness and encouragement of each other.
Suitable for anyone who has learnt the mindfulness of breathing and metta bhavana meditations.
Led by Tejapushpa and the Buddhafield North team.
For More information go to: www.buddhafieldnorth.org.uk  
buddhafieldnorth@gmail.com  or follow us on Facebook!