Mandy is gazing at Billboards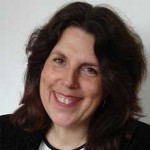 Driving along in my van yesterday, I saw a poster advert that made me laugh out loud. It was Toyota's ad for their new car, the Aygo. The ad has been around since last summer, but the message didn't stand out to me until now, the week in which we're trying to put fun on the agenda.
I love wordplay generally but think this is particularly good. Some will disagree, but I
find it clever to turn an offensive message into an uplifting one that retains the shock of the original. It reminds me of the work of Hakuin, the 17th century Zen Buddhist, who frequently used swearing and insults to jolt his students out of their torpor.
For the purposes of our Urban Retreat, we needn't pay any attention to Toyota or the Aygo. We should just go fun ourselves anyway.
There will be more from Mandy tomorrow and every day this week