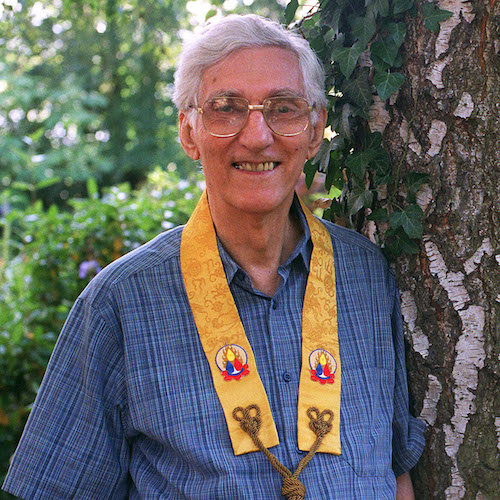 With great sadness we inform you of the passing away of Urgyen Sangharakshita, today, 30th October 2018, at approximately 10 am in Hereford Hospital. He had been diagnosed with pneumonia and this morning the consultant said that he also had sepsis, from which recovery was not possible.
Please join with us as we direct our metta towards Bhante, recollecting his wonderful qualities and remembering with gratitude all that he has given to so many of us.
This is a link to the memorial space: https://thebuddhistcentre.com/sangharakshita
Puja for Sangharakshita
Tuesday 30th October
from 9.15pm
at Leeds Buddhist Centre
Everybody is welcome this evening to attend a Puja for Sangharakshita. Please arrive at 9pm for a 9.15pm start or attend the Newcomers' class that starts at 7pm and stay through. Giles and Billy will lead the Puja. We have fresh flowers on the shrine.