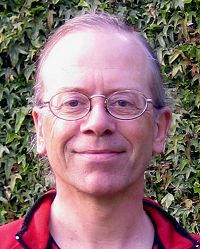 the gap, kleshas and simply being
According to a fundamental teaching common to all schools of Buddhism, the cause of all our self-inflicted suffering is craving. And craving, both 'for' and 'against' the things that turn up in our lives, is the fundamental expression of ignorance. Craving, aversion and ignorance together are the principal kleshas, 'disturbing emotions' that afflict our mind and being and, by extension, our relations with others and the world.
Yet, as Sangharakshita has observed, craving and the other kleshas are not inevitable – there is a 'gap' between our feelings, even strong ones, and reacting into kleshas. This is why awakening is possible.
In this weekend of led meditation and inquiry, we'll explore this 'gap', from which can emerge insightful meditative ways of working with our reactions. In this exploration, the perspective of direct experience and the body will be central. In a very direct sense, the gap is to be found in the body – the somaor living, energetic sensate quality of the body. And once 'in the gap', it's possible that formless meditation or 'simply being' will also open out vistas of 'the open dimension' that hint at the ending of suffering and its cause.
Please bring vegi/vegan food to for a shared lunch. The event is run on Dana.