Special Guest – Vajragupta – Talking about his new book
Vajragupta – author of "Sailing The Worldly Winds" – is our special guest, here to talk about his new book – "Wild Awake, Alone, Offline, & Aware in Nature" – and his wide experience of solitary retreats amongst the natural world.
"I had not met or interacted with a human being for weeks. I had just spent the night alone on a cloud-shrouded mountain. And now a fox and I looked intently at each other.…"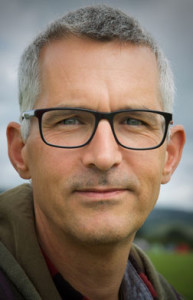 Vajragupta is ordained within the Triratna Buddhist movement, and the author of a couple of  bestsellers. "Sailing the Worldly Winds" and "Buddhism: Tools for Living Your Life" provide clear introductions and guidance to incorporating meditation and Buddhist practices into daily life. Vajragupta also wrote The Triratna Story, which provides perspectives on the Triratna Buddhist movement from its beginnings in the 1970s to the modern day.