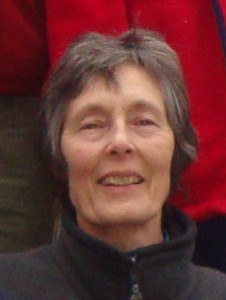 Sarah left us in August for several weeks of solitary retreat followed by an Ordination retreat at Akashavana in Spain where she was ordained as a member of the Triratna Buddhist Order with the name Sraddhagupta, which means 'She who is Protected by Faith'
On Thursday 2 October, in front of a packed Shrine Room, Sraddhagupta was warmly welcomed into the sangha. in front of one of the biggest turnouts we have ever had at Leeds. In the second half of the evening she gave a short talk, expressing her gratitude to the friends who have helped her grow as an individual and who have supported her in her commitment to the Buddha's path. She also spoke about her connection with the Buddha Akshobhya, whose imperturbability, she told us, is a great source of inspiration to her.
Sraddhagupta's talk was followed by three huge Sadhus and a celebratory puja.