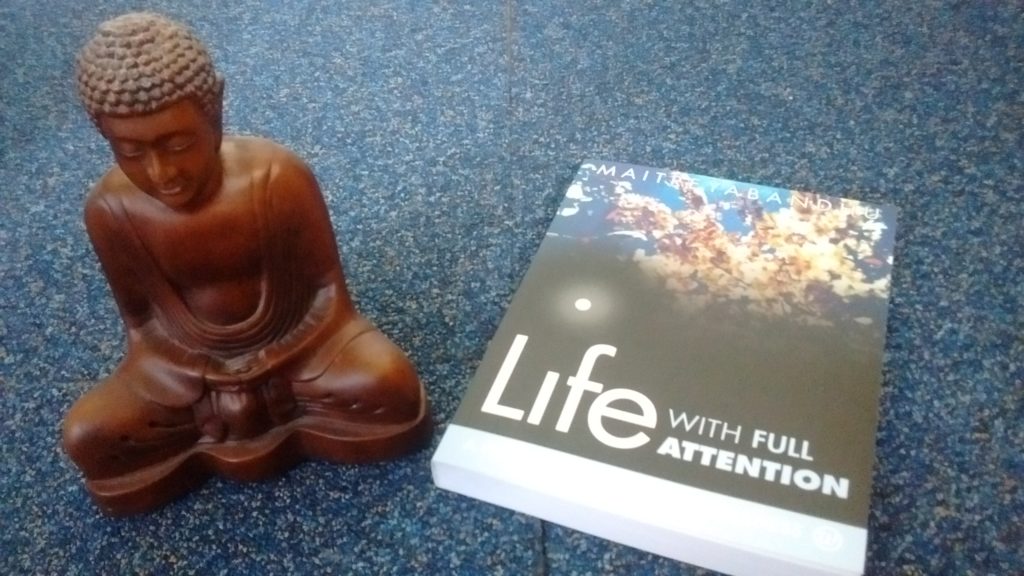 Life with Full Attention
Join us for an 8-week exploration of mindfulness for people exploring Buddhism. It's based on the book by Maitreyabandhu, Life with Full Attention.
On the course we'll explore different aspects of mindfulness such as awareness of the body, feelings, thoughts, and the environment using different practices. The course is suitable for newcomers and for people already practising Buddhism or mindfulness.
You are welcome to come whenever you can. You will gain more, the more classes you come to.
The course is open to everybody, and no previous experience is needed. People with previous experience will also find it valuable.
There is no need to book. Just come along!
Each evening we will invite donations to enable the Buddhist Centre to continue to offer courses, meditation, study and retreats.
Led by Uddyotani.
At Triratna Leeds Buddhist Centre
Date/Time
Date(s) - 21/05/2019
7:00 pm - 9:15 pm