About Us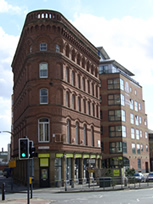 What happens if we stop, take time out to be aware of ourselves, of other people, and of the world?
Leeds Buddhist Centre is a group of friends exploring the Buddhist Path, including meditation, bodywork and Buddhist teachings, cultivating clarity, kindness, energy, sensitivity and calmness.
Opportunities for newcomers, regular meditation practice, ritual, retreats, social and cultural events.
The centre is part of the Triratna Buddhist Community. We are a new tradition, drawing from different Buddhist traditions and presenting the Buddha's teachings in a way that is accessible to many of us in the west.
Triratna Leeds Buddhist Centre is a company registered in the UK as TRIRATNA BUDDHIST COMMUNITY (LEEDS), registered address (for post only) Flat 4 Grosvenor Park Gardens, Cliff Lane, Leeds LS6 2PL. Triratna Leeds Buddhist Centre is a registered charity (reg:1132691).
Contact Us
For general enquiries see details below.
Email: enquiries@leedsbuddhistcentre.org
Post:
Triratna Leeds
Registered Office for post only
Flat 4 Grosvenor Park Gardens, Cliff Lane
Leeds LS6 2PL
Privacy
Triratna Leeds takes the issue of your online privacy seriously. You can view our Privacy Policy here