Newcomers' Courses
Exploring Buddhism and Buddhist Practice in Our Everyday Lives
Wednesday evenings 700pm to 845pm, from 17th November to 15th December 2021.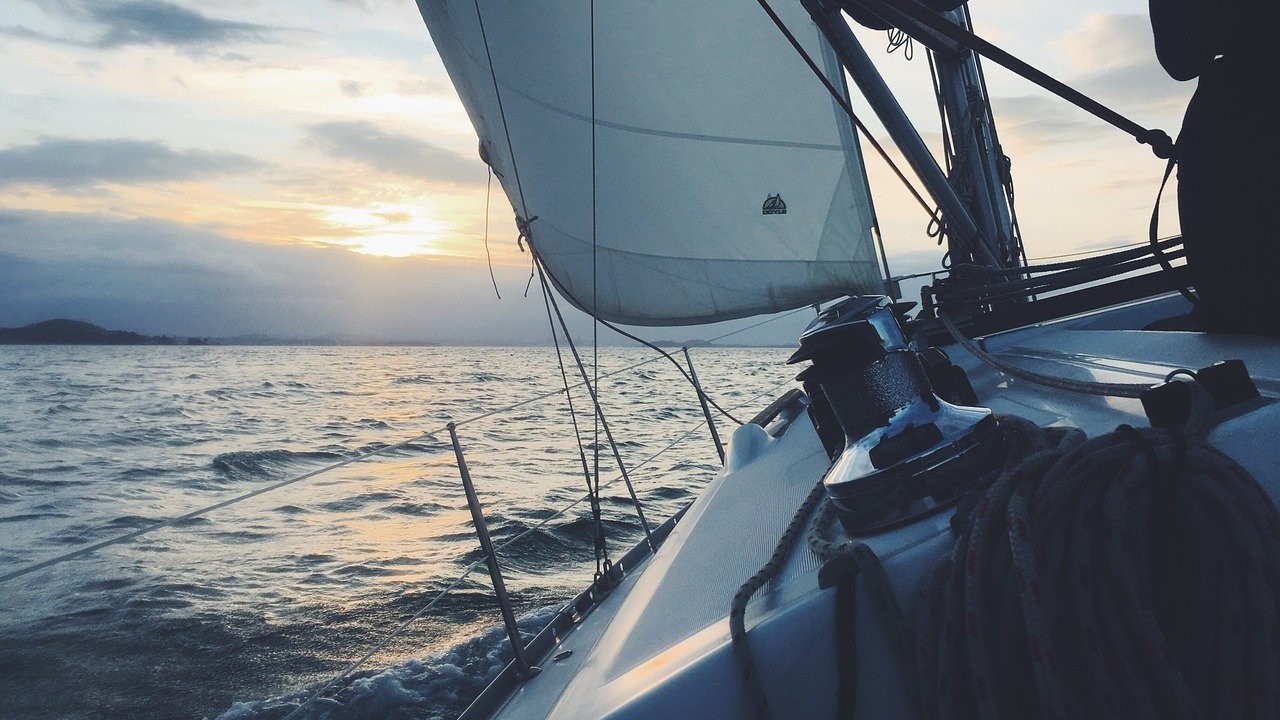 Online.  Email us now to reserve your place at enquiries@leedsbuddhistcentre.org
This five-week course is for people who are new to Buddhism and meditation, and also for people who are new to the Triratna Buddhist Community.
On this course we'll look into how we get blown around by circumstances in our daily lives.
We'll explore how Buddhist meditation and practice might help us to find meaning and purpose in our lives.
The course will be online on Zoom. We'll have a break in the middle of each class.
We'd recommend the book 'Sailing the Worldly Winds' by Vajragupta, which the course will be based around. However, it is not necessary to read the book to do the course.
We'd like you to come every week, and we will recommend you do some activities at home in between the classes.
If you know you will miss more than one week of this course, we suggest you join a future course instead.
Our Buddhist Centre is here through the generosity of people who have taken part in it in the past. At each class we will invite donations to keep the Buddhist Centre open for other people in the future.
Led by Hridayavaca and team.
Evening classes for regular meditators – in person and online options
Friends Night Regular Practice Evening – both in person (booking required) and online
Open to everyone who is familiar with the Mindfulness of Breathing and the Metta Bhavana meditations, this class offers a chance to meditate with others, receive ideas and share ways of deepening our understanding and practice of Buddhism and meditation. Anyone under 18 must be accompanied by a responsible adult (both in person and online).
This class is currently held on Friday evenings 7.00pm (prompt) – 9.15 pm, at the Meanwood Institute, LS6 4LD (booking required) and online.
Online option: Please sign up to our newsletter to receive information about how to join us online. The online link will open from 6.45pm for a 7pm start.
In person option at Meanwood Institute, Green Rd, LS6 4LD: Please book a place by emailing enquiries@leedsbuddhistcentre.org with Friday Sangha Night in the subject line. If you want to come regularly, please tell us of any Fridays when you can't come, so a space is available for somebody else.  Alternatively, if you can only come on specific weeks, let us know and we will try to accommodate you.  We will email you back confirming when you have a place.  Unfortunately we cannot guarantee a place every week, so if you miss out on a place one week you will be prioritised one for the following week.
There remains risk from COVID-19 to participants and those who may come into contact with them.  As an expression of the First Precept we undertake, we will conduct Sangha Nights at the Meanwood Institute in a way that mitigates risk of harm to participants and others.  This includes limiting numbers and keeping social distancing within the Hall.  Please read this pdf document of our COVID-19 precautions and note that we ask everyone coming to have taken a lateral flow test before they set off and to have received a negative result.